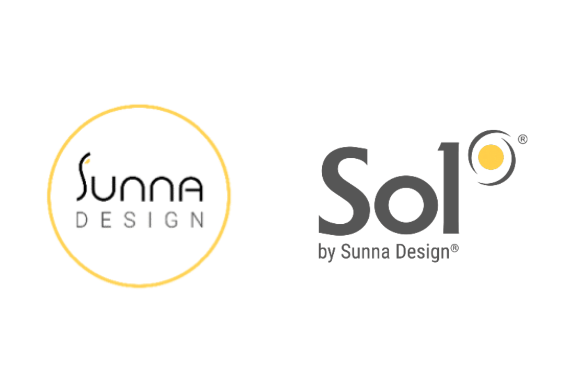 Sunna Design accelerates growth and expands global presence by acquiring North America's leading solar lighting provider SOL Inc.
With this acquisition, Sunna Design is set to build a unique and sustainable platform for growth in the global market for smart and connected stand-alone solar solutions.
Sunna Design, the technological leader for smart and connected stand-alone solar solutions, announces the acquisition of SOL Inc., the pioneer and undisputed leader of solar lighting in North America. With this acquisition, Sunna Design strengthens its position in solar lighting, its core market, and further accelerates its growth.
The market for stand-alone solar solutions is currently valued at more than $6 billion and is expected to grow at a CAGR of over 22% through to 2025, driven by the rapid expansion of renewable energy and the growing demand for resilient and off-grid solutions. "Strengthening our presence in North America is highly strategic considering the region's maturity in terms of solar lighting, IoT and services, all of which are key areas of focus for Sunna Design," says Ignace de Prest, Sunna Design CEO.
Sunna Design's expertise stems from a unique technological know-how supported by more than 14 patents, to which SOL's 9 patents have now been added. This technological lead translates into an ability to offer robust, reliable and durable solutions that stand out from the competition.
With this acquisition, Sunna Design now offers the most comprehensive and competitive portfolio of products and services on the market, supported by a scalable supervision platform. The agility of deploying all-in-one solutions combined with the flexibility of modular systems means the company is now able to meet greater sizing and power range requirements, thus supporting all customers and partners on a greater variety of projects. This exceptional value proposition is also reflected through the most advanced portfolio of services on the market, with first-of-its-kind Solar Lighting "as a Service" (SLaaS) and maintenance contracts of up to 20 years to ensure the long-term operability of installations. Acquiring SOL also allows Sunna Design to extend its network of partners, with 75 representatives and distributors supported by an expert and responsive local sales team.
With this acquisition, Sunna Design is now operating two complementary yet independent supply chains, one serving the North American market, the other dedicated to Europe, the Middle East and Africa. This with a view to help maximize local production and offer increased resilience to risk.
Having a stronger foothold in a mature market such as North America means the company will also be accelerating the development of its ecosystem of IoT applications powered by the clean energy of Sunna Design's intelligent solar engine. These connected stand-alone applications are an answer to the connectivity, telecommunications and security needs of smart cities.
"SOL and Sunna Design share the same vision of improving people's lives through the widespread deployment of autonomous solar-powered solutions. Both companies have complementary market approaches and have successfully stayed ahead of competitors by offering robust, reliable and durable solutions," says Ignace de Prest. "This acquisition strengthens our portfolio of solutions and services and expands our global network of representatives to provide a more comprehensive and agile response to customer expectations. It will fuel our ambitious growth strategy with the support of expert teams and top-level customer service."