After acquiring SOL, North America's leading solar lighting company, in 2020, SUNNA DESIGN continues its commercial effort and strengthen its presence in Southern Europe, starting with Spain.

The energy transition has become a significant concern for European municipalities, and this awareness accelerated in 2020. With high levels of solar irradiation and parity between autonomous solar lighting solutions and conventional lighting networks for a large part of the " greenfield " projects (i.e., construction of a new public lighting network), Southern Europe offers attractive growth prospects. Sunna Design's solar street lights are less expensive to install than grid-connected solutions. They also have lower operating costs due to the use of unlimited and free solar energy.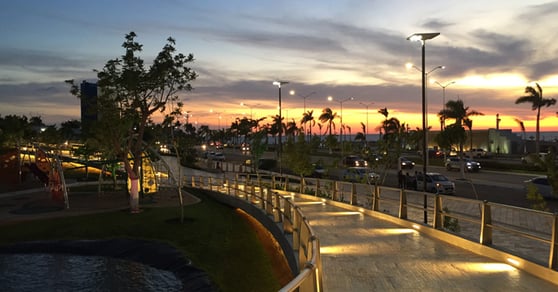 Strategic reinforcement in Southern Europe:
"Given the maturity of the solar lighting sector in Southern Europe and the sensitivity of local authorities to the reliability of the solutions proposed by Sunna Design, we believe that this strategic reinforcement will enable us to position ourselves as the major player in these areas, which are geographically very close to our factory in the South of France," said David Dassié, Sales Director of Sunna Design. "The objective is also to better address the diffuse market, with a multitude of projects ranging from 5 to 40 solar street lamps, which complement existing projects of several thousands of points on which we are working on the African continent".
Starting with Spain:
"We have chosen to focus initially on Spain, where the public lighting sector is particularly well structured with well-identified networks of specifiers, distributors, and installers. Over the last few months, we have intensified our discussions with Spanish market players to select highly qualified professionals, train them to our technologies and support them", explains Alan Marolleau, Sunna Design's Southern Europe Area Manager. "We have established a network of about ten specialists in Spain, with more than 20 years of experience acquired with major public lighting brands. Their mission will be to bring Sunna Design's values to Spain and support local authorities in deploying resilient and ecological solar lighting infrastructures.