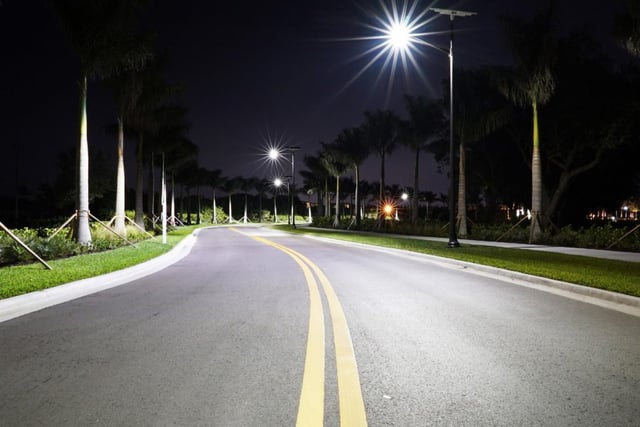 SUNNA DESIGN LAUNCHES FIRST EVER SOLAR LIGHTING AS A SERVICE OFFER IN THE US
Solar lighting as a service for land developers, builders, utilities...
Sunna Design is proud to announce the launch of the first ever Solar Lighting as a Service program in North America along with contracts for several hundred solar street lights.
In partnership with a major New York investment firm, we have added a unique and flexible financing option to our growing list of market-leading solutions, and now offer our award-winning off-grid lighting solutions in a turnkey, pay-by-the-month service.
Lighting as a Service is typical in traditional lighting but has never been deployed with solar lights before. Thanks to our long-lasting, reliable, and cost-efficient technology, we are the first company to offer solutions with a short enough payback time to make a service-based offer that is compelling and competitive for land developers, builders, utilities and anyone involved in deploying lighting infrastructure.
"Pioneering innovation is part of Sunna Design's DNA" states CEO Ignace de PREST. "The company invented the concept of all-in-one solar lights at its inception, then introduced smart algorithms and customer-specific software embedded in every device to create advanced solutions. "More recently, we became the first industry player to provide connectivity in 100% of its solutions. This Solar Lighting as a Service program is a landmark in the development of solar lighting in North America. Every municipality, community, or company can now adopt clean and sustainable lighting in a straightforward, affordable, and secure way."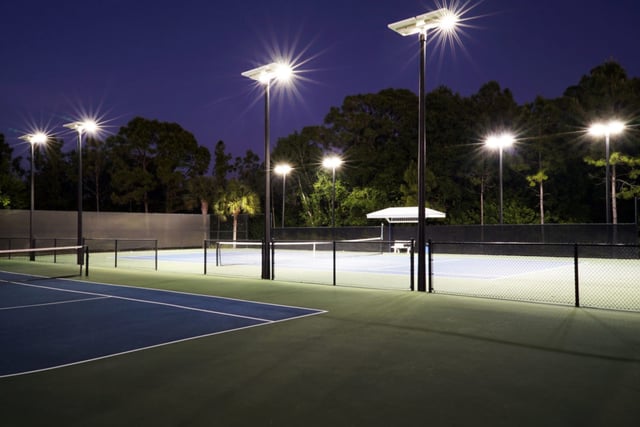 PARTNER OF THE "SOLAR LIGHTING AS A SERVICE" PROGRAM
A "win win" program
Partner to this program is Sunna Design's North American distributor, Recovered Energy Technologies (RET). "What excites us about this program is that it brings direct access to reliable off-grid solar lighting to a wide range of potential users with no upfront costs" states Brad Carlson of RET. "It provides communities a fully backed 'green' street lighting program that draws its energy from a renewable resource – the sun. RET is excited to partner with Sunna to offer this program across the United States."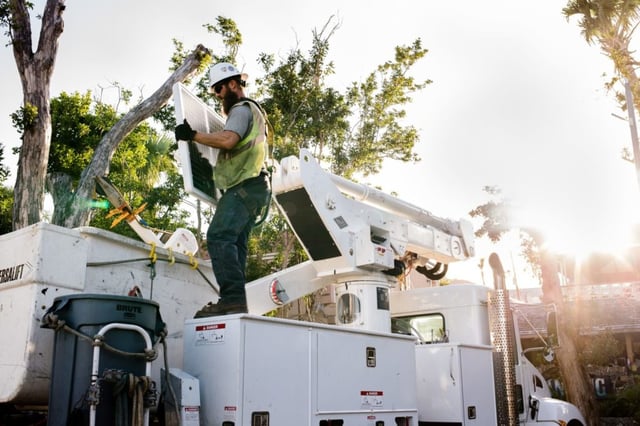 ADVANTAGES OF THE "SOLAR LIGHTING AS A SERVICE" PROGRAM
According to the World Bank, street lighting accounts for over 50% of municipality's electricity costs, on average.
Producing the electricity needed to power street lights using fossil fuels has a measurable negative impact on the environment. Sunna and its partners' solution provides technology that is an integral part of current and future smart city planning and design:
A zero-carbon-footprint program for every organization, community, or group that wants to leverage this advanced technology
Each light is equipped with remote monitoring capabilities that allow one to track the health and performance of the lights 24/7 over the Internet, which dramatically improves maintenance response times
Each light can monitor an unlimited number of sensors: from wind speed, air quality, and traffic movement down to the efficiency of a pump in a sewage plant.
Working with a major Florida developer, close to three hundred solar streetlights-as-a-service are already being deployed along a major boulevard and through the residential streets of a brand-new community. The lights will also be used in community center parking lots and as dark spot security lighting. For the developer, this pay-as-you-go model does not require any upfront infrastructure costs, is quick to implement, and provides reliable and worry-free lighting.

Discover our offer here.