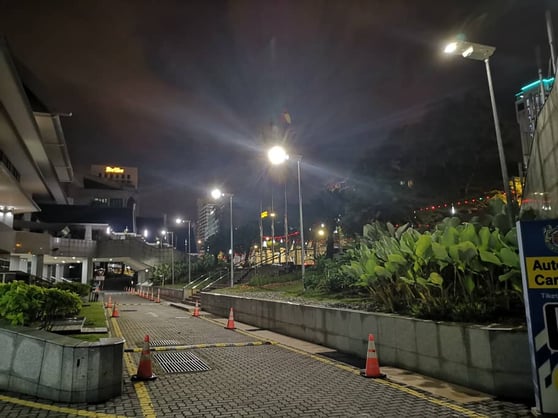 What could be better than the smart solar lighting solutions proposed by SUNNA DESIGN and AEROLINE SERVICES to concretize the eco-responsible commitment of a municipality?
"Sustainable development and green technologies must play a key role in driving the country's economy", said the Malaysian Prime Minister recently. In this context, the municipality of Shah Alam, Selangor in Malaysia aims to become an eco-responsible "smart city" by deploying technologies that are both efficient and respectful of environmental issues.
Before deploying the innovative solar street lights manufactured in France by Sunna Design, the municipality wanted to set an example by modernizing the lighting in the entrance to Shah Alam City Hall. The existing lighting installation was outdated, with inefficient ball lamp posts, generating significant light pollution by illuminating the sky more than the ground. In addition, there had recently been recurring failures at night.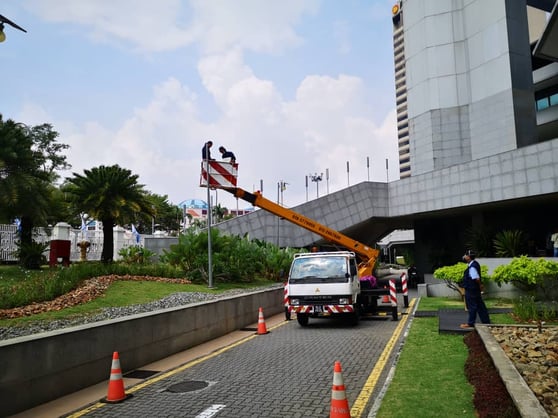 With the technical support of Sunna Design teams, AEROLINE SERVICES was able to organize the replacement of these old urban lights with ISSL+ off-grid solar streetlamps. The proposed solution was perfectly adapted to the lighting of traffic and pedestrian areas at the entrance of the city hall. The result obtained is impressive, in particular thanks to the proposed photometric optics which allow to concentrate the lighting distribution on the traffic areas and to avoid any light pollution towards the sky. With a higher lighting level and excellent uniformity, this installation has increased the comfort of users and citizens.
The speed with which the project was implemented particularly impressed the City Hall teams. In fact, a team of two people was able to install each ISSL+ solar streetlight in less than 5 minutes on the existing poles. From the order confirmation at the end of August 2020 to the product manufacturing and the commissioning of the lighting in October, SUNNA DESIGN and AEROLINE SERVICES once again managed flawless logistics to successfully deliver this project whose symbolic significance is as important as the technical performance.
In addition to the rapid installation of the products, it was the reliability, intelligent lighting management and use of solar energy that convinced the decision-makers in their choice. In addition, this project fits perfectly into the ecological transition process initiated by the City of Shah Alam.