Proud Winner of the Zayed Sustainability Prize
Winning the prize has been an opportunity for us to send a strong signal which strengthens Sunna Design's credibility within the renewable energy sector. This award allowed us to think bigger and increase our commercial reach around the world. The regional and global influence of the prize will position us better with partners from the Gulf region and more particularly the United Arab Emirates which is a strategic market for Sunna Design.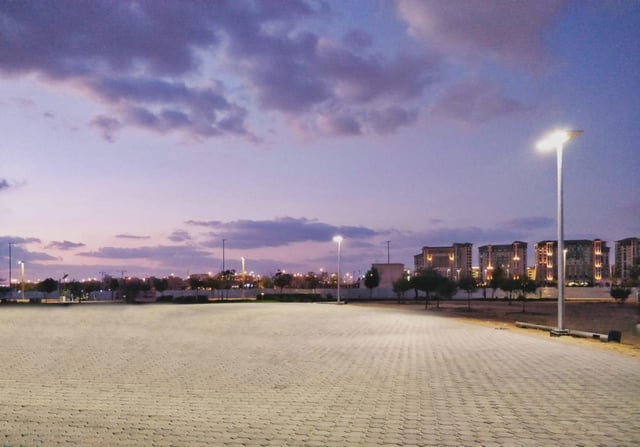 What inspires us the most is the leadership of the UAE in renewable energy
Actually, the development of these energies is part of a long-term economic and industrial policy, as evidenced by the intention announced in 2017 by the UAE government to invest more than 150 billion dollars in energy diversification.
The United Arab Emirates have confirmed their technological leadership in the field of renewable energy. By hosting the headquarters of the International Renewable Energy Agency (IRENA), the UAE has demonstrated its willingness to play a key role in scientific cooperation in this area. In the same way, the new city of Masdar is not only a showcase of the country in the field of the renewable energy, it also puts the country forward as a global leader in the field of research in renewable energy technologies; Masdar Institute being a true open-air lab where we're proud to pilot our lights.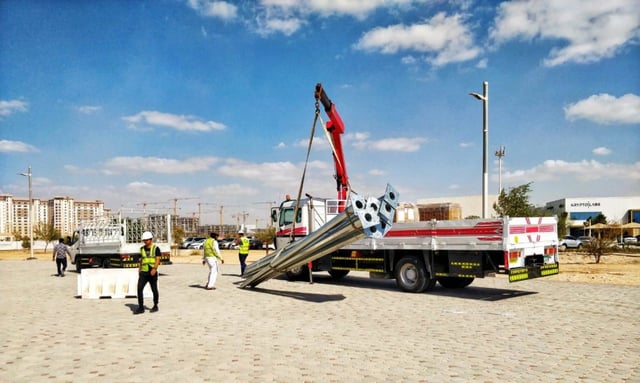 There is therefore a real dynamism in this country, in which Sunna ambitions to become a major player. Because of their commitment to clean energy, the UAE is with no doubt a stimulating market for us, with the promise of great achievements ahead.
Next objectives for the solar street lighting in Masdar City
We want to live in a better world, more efficient world thanks to solar energy, we like to illuminate the world and cities in a sustainable way. At Sunna Design we like to work for future generations, we want to illuminate the 2 billion people who do not have access to light and help smart cities in their energy saving strategies.
"Sunna Design is extremely proud to partner with Masdar City for this pilot project, showcasing our best-in-class solar street lights in the GCC's leading, purpose-built, low carbon community." Thomas Samuel, founder of Sunna Design.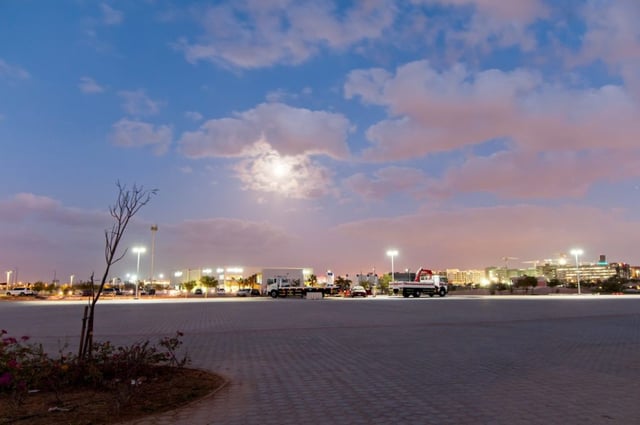 A new partnership with Masdar City to conduct a 12-month pilot scheme for our solar streetlight "iSSL Maxi 4
Sunna Design, winner of Zayed Sustainability Prize 2018, 10th annual awards ceremony, announces a partnership with Masdar City to conduct a 12-month pilot scheme for its "iSSL Maxi 4" solar streetlights to undergo weather endurance monitoring
Like "Zayed Sustainability Prize", Sunna Design is proud to change the lives of human beings. It's the reason why our goal is not to do business with everyone who needs solar street lighting solutions but rather to do business with people who believe in what we believe. We believe that we must think differently, we challenge the status quo by making products that are beautifully designed, resistant to extreme heat, intelligent and connected.
Commenting on the project, Thomas Samuel, Chairman and Founder of Sunna Design, said: "Sunna Design is extremely proud to partner with Masdar City for this pilot project, showcasing our best-in-class solar street lights in the GCC's leading, purpose-built, low carbon community."
Heat-resistant solar solutions
"The iSSL Maxi 4 is our best-selling road lighting product and with our latest battery and electronics patented technology is designed to operate for 10 years without technical maintenance. The 12-month pilot project is part of Sunna Design's commitment to ongoing research and development and a desire to always be improving our technologies and products for our customers. Sunna Design has implemented many projects with private sector and government stakeholders, across the GCC, and that momentum has only accelerated after winning the Prize, in 2018."
Dr. Lamya Fawwaz, Director of the Zayed Sustainability Prize, said: "As a previous winner of the Prize, we are delighted to be supporting Sunna Design and its partnership with Abu Dhabi's flagship low-carbon community, Masdar City, as they conduct tests on one of its novel solar-powered streetlights. The partnership reflects the commitment these organizations, and the Prize, share for expanding clean energy access."
Inspired by the sustainability and humanitarian legacy of the United Arab Emirates' (UAE) founding father, the late Sheikh Zayed bin Sultan Al Nahyan, the Zayed Sustainability Prize is the UAE's pioneering global award for recognizing innovative and inspirational sustainability solutions that deliver human impact.
Executive Director of Masdar City, Yousef Baselaib, said: "Around a third of Masdar City's electricity needs are provided by solar power and, from a smart city perspective, we recognize that data collection enables a greater understanding of how best to integrate renewable energy solutions into infrastructure and community developments. To this end, we are delighted to be partnering with Sunna Design for their weather endurance monitoring project and helping them realize their objectives."
We are all connected hummingbirds and every day we do our part to help the world change.